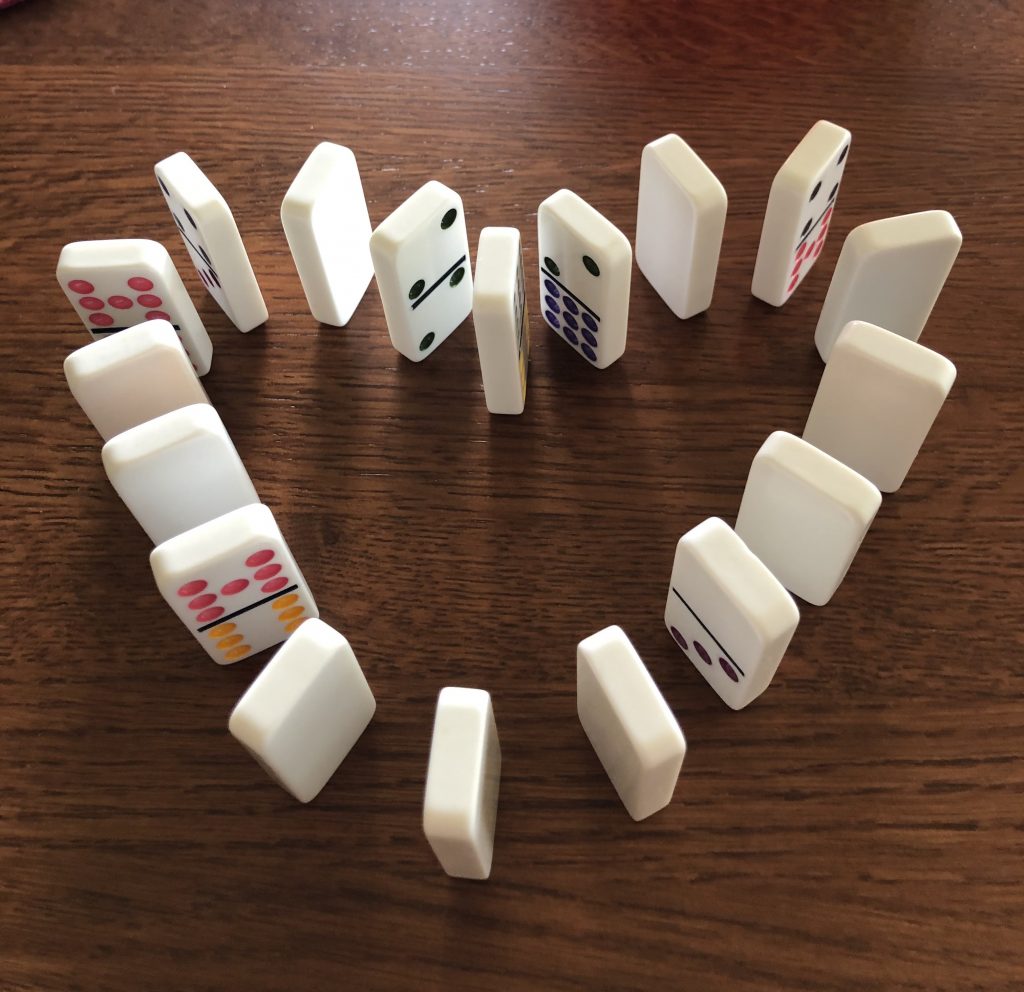 Do you remember playing dominoes? It is one of our "go to" family games. Typically we scatter the dominoes face-down on the table for each person to take a few. Then by matching the dots on the tile, each player proceeds to create a line or a "train" in hopes to be the first one to get rid of all their dominoes. I thought my grandchildren would enjoy playing this game but instead, they had more fun creating patterns by placing each domino vertically on end in a sequential line only to be destroyed quickly by toppling one domino into another creating a chain reaction.
Sometimes it seems like life can be like these vertically aligned dominoes. I try to carefully plan and schedule each day's activities to be perfectly synchronized, only to be quickly demolished with one unexpected disruption or detour. One unplanned interruption has the potential to start that chain reaction that feels like falling dominoes leaving me with the job of rebuilding, realigning, and rescheduling.
Do you ever feel like this? You have your obligations and activities all lined up (some would say that all your ducks were in a row), only to have one fall out of line destroying the expectations for the day. I don't think this is how God wants us living, lining up our activities like dominoes with no room for flexibility. It's fine if everything falls into place as expected, but if one false move can ruin the rest of the day; it's time to look at scheduling in some margin. In addition, if we have every activity so tightly scheduled, we miss the opportunity to hear the Lord's soft still voice opening doors to unexpected blessings.
One thing I learned, during the lock down months, is that I enjoy having margin in my schedule. When I slow down and prioritize my activities, being intentional about my choices, and set boundaries, it allows time for me to be available for new adventures, ways to serve, and even time for rest. Instead of stacking my obligations so closely that they are vulnerable to fall like the vertically aligned dominoes, I try to allow enough space between each activity so one detour does not have the ability to destroy the entire day.
I'll admit, somedays this is easier than others, but if I am intentional about where I obligate my time, I have a better chance of having the flexibility that margin provides. One of the gifts I receive by doing this is God's peace. How about you? What is one thing you could reschedule differently today, that would allow you to sense His presence and peace?
Lord, I offer to you the activities of my day, my schedule and demands. I know I do not have the power to control the moods of my children, predict emergencies, or control interruptions. But, I desire Your presence and peace in the midst of the chaos. Help me to be intentional about learning when to slow down, take a breath and be thankful for little things. If the dominoes happen to start falling anyway, please give me the strength and patience needed to pick them up. Amen
As always, I appreciate your encouragement and seek to serve!
Peg Arnold
Bringing Stories to Life!
I am scheduling events now for 2021 and 2022! Contact me for your next event!
I am speaking at an upcoming conference! Check out the link below for your discounted ticket!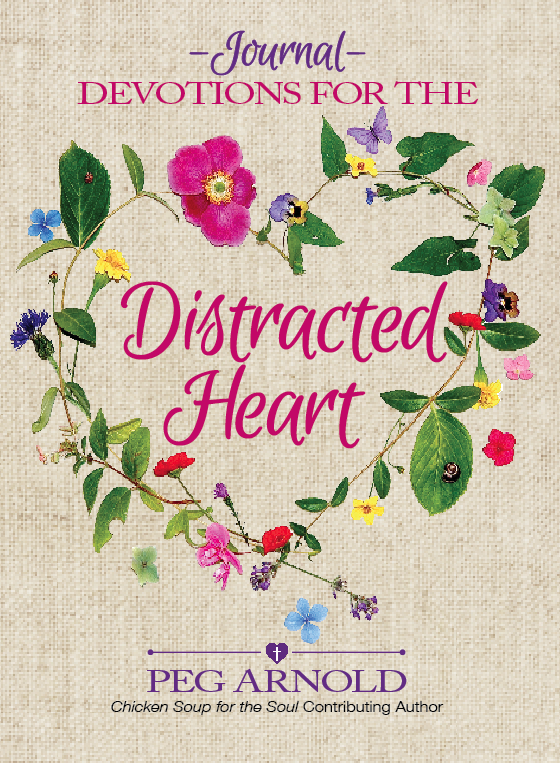 If this message encouraged you, I would love to hear from you! If you are not already connected, reach out to me through one of the following!
Facebook https://www.facebook.com/pegarnoldwow/
Twitter @ArnoldPeg
Instagram arnoldpeg
YouTube- Subscribe to Peg Arnold and the Wonder of Women Channel
Pinterest Peg Arnold with Wonder of Women