Distraction of Disruption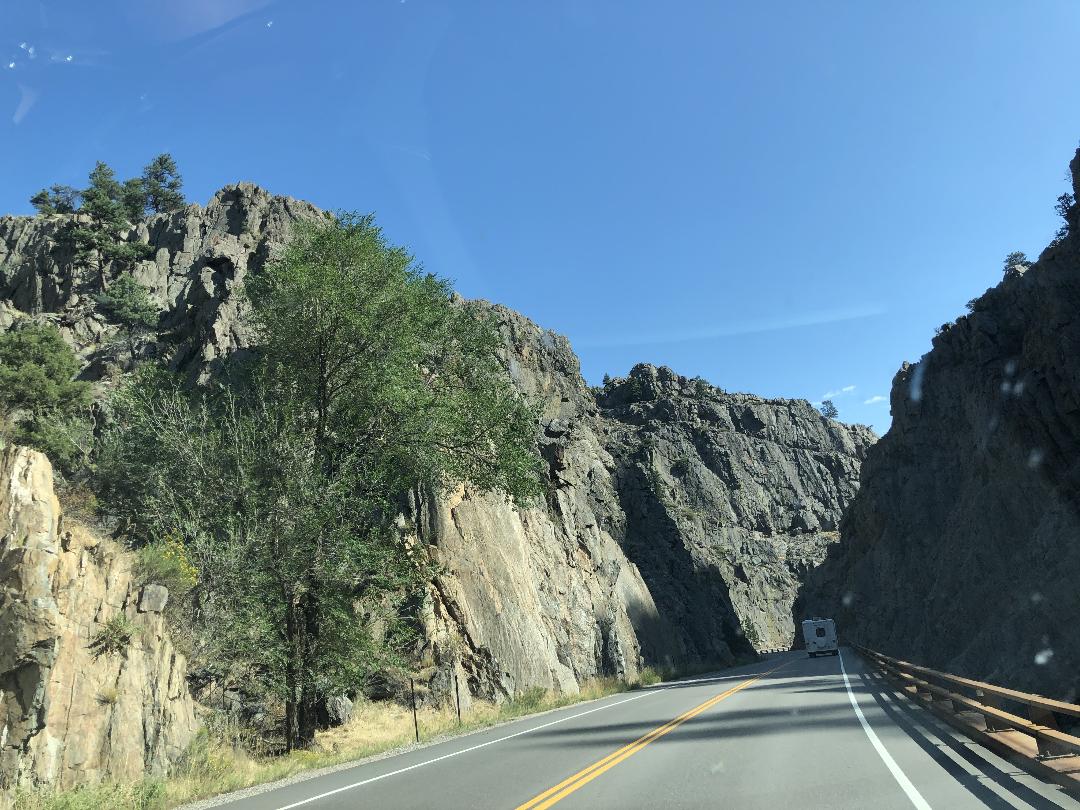 Let your eyes look straight ahead; fix your gaze directly before you. Give careful thought to the paths for your feet and be steadfast in all your ways. Proverbs 4:25-26
It was a celebratory day when my youngest granddaughter learned to ride her bike without training wheels. She was so proud of herself, she wanted to show everyone. While the social separation & other restrictions caused by COVID 19 have disrupted my life as I knew it, they have also allowed me to have more opportunities for things like bike rides and now she wanted to join me.  Of course, riding with a five year old is a much different experience than riding with adults. I had to choose a safe route with minimal traffic and be prepared to stop every time we came upon a duck, unique rock, or pretty flower.
Over time, I watched her gain confidence in her balance and skill yet she still needed verbal reminders to keep her eyes on the road ahead. But many times, before I could intervene, a loud sound or disruption would distract her. She'd look up and veer off the path towards the source, sometimes resulting in disaster.
I can also be distracted and veer off course. For example, I find the restrictions caused by COVID 19 a huge disruption to my usual routine. The ways in which I work, communicate, worship, and even socialize have all drastically changed. Focusing on the inconveniences, I lose sight of the path ahead and end up floundering in grief and self-pity, crashing into thorns of despair.
One of my favorite verses is Trust in the Lord with all your heart and lean not on your own understanding; in all your ways submit to Him, and He will make your paths straight. Proverbs 3:5-6. Times like this require my trust in God, because my understanding is very limited. I know my life feels completely disrupted and I'm left wondering if "normal" will ever return. Trust requires keeping my eyes on Him. He is the one who goes before me and makes my paths straight.
This deepened my understanding of Proverbs 4:25-26. Let your eyes look straight ahead; fix your gaze directly before you. Give careful thought to the paths for your feet and be steadfast in all your ways. God is on that path in front, going before me. If I let disruptions distract me, I'll wander off the road and end up self-absorbed.
My granddaughter has my voice directing her focus back on the road ahead.   So how do I "fix" my eyes directly before me? I want to hear the voice of God clearly and gently steering my attention back on course. There are several things I can do to increase my awareness of God's voice and fix my eyes on the path He desires me to travel:
Spend time with Him daily.
Pray unceasingly. Trust God.
Reframe losses into redefined blessings.
Restrict depressing news stories.
Express gratitude often.
I'll bet you can fill in a few more. How will you fix your eyes on the road ahead and not be detoured by the disruptions?
Dear Lord, Thank you for going before me and protecting  me when I don't even realize it. Help me to trust in You and keep my eyes fixed on the road ahead so I can walk in the way that brings You glory. Amen