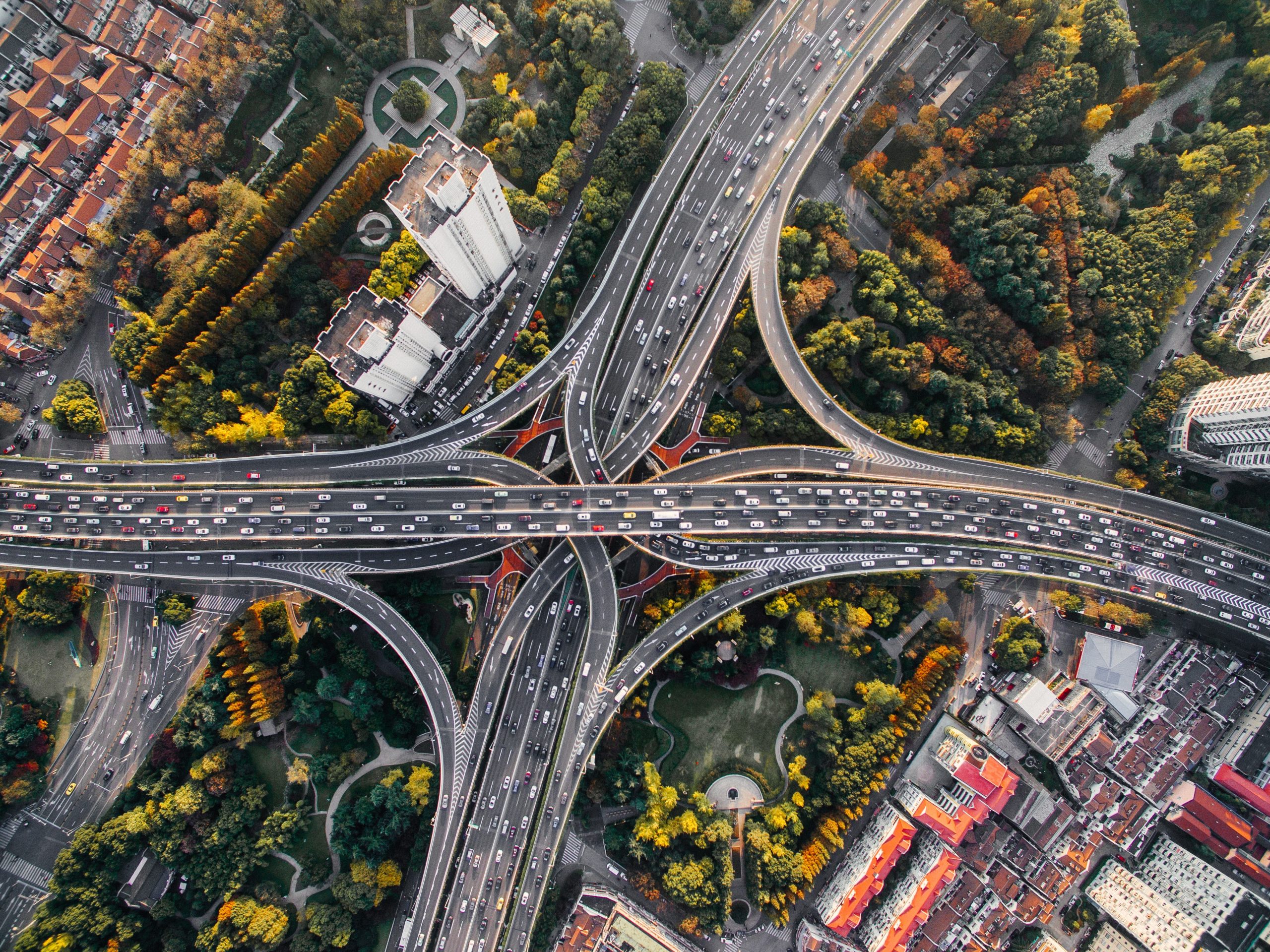 Photo Credit to Denys Nevozhai-unsplash
Are you tired? Worn out? Burned out on religion? Come to me. Get away with me and you'll recover your life. I'll show you how to take a real rest. Walk with me and work with me—watch how I do it. Learn the unforced rhythms of grace. I won't lay anything heavy or ill-fitting on you. Keep company with me and you'll learn to live freely and lightly, Matthew 11:28-30 The Message
Have you been to Dallas recently? It is a large metropolis woven together by intertwining highways, toll roads, and boulevards. Navigating around the city is nearly impossible without the support of a dependable GPS and an alert co-pilot.
On a recent visit to Dallas for a conference, I had to endure the infamous spiral of confusing interchanges. Even with advanced navigational tools and a dedicated co-pilot, we were always heading in the wrong direction. Recalculating, recalculating, recalculating—the GPS sounded like a broken record. To intensify the challenge of the roadways, there are a plethora of fast weaving motorists, making every move feel like a near death experience.
While on the way to our first meeting, a car came out of nowhere, smashed into our vehicle and jarred everyone. We were nearly pushed into the next lane and had to swerve to avoid colliding with an additional vehicle. By the grace of God, the cars involved in the accident were able to pull onto the shoulder.
We assessed the well-being of each other as the heavy traffic whizzed by on the left hand side making it impossible for the driver to open the door.  After a moment of strategizing, she gathered her license and registration, crawled over the console, and exited from the passenger side.  The other driver was an older gentleman and quite disoriented.
Before long, a policeman pulled in behind us. After checking on our welfare, he had the drivers exchange the necessary information and sent us on our way. We arrived at our destination late, a bit shaken, but thankful no one was injured.
Later, I reflected on our treacherous ordeal.   I realized that my life before the slow-down of Covid 19 was much like driving on a Dallas freeway. I spent my days racing from place to place, weaving through challenging roadblocks, constantly shifting focus and changing directions.  My demands, obligations, and schedule were so tight, that when a detour or an accident caused a delay, I found myself annoyed and frustrated. Ironically, God often used those inconveniences to get me to slow down, be still, and draw me near to Him. He doesn't want me to race through life weaving erratically but experience His presence and peace.
Do you feel the same?  I love how the Message expressed in Matthew 11:28-30.
"Are you tired? Worn out? … Come to me. Get away with me and you'll recover your life. I'll show you how to take a real rest. Walk with me and work with me—watch how I do it. Learn the unforced rhythms of grace. I won't lay anything heavy or ill-fitting on you. Keep company with me and you'll learn to live freely and lightly."
As I slowly begin to add things back into my schedule this summer, I pray my life will no longer resemble the frantic traffic of the Dallas highways. I want to be intentional about the choices I make and take time to embrace the unforced rhythms of Grace.
Dear Lord, Thank you for the taste of slowing down these past few months. As life begins to awaken, help me make wise decisions and choices with my schedule. Fill my soul and spirit with Your peace. Forgive me when I run at full speed without seeking your guidance first. Thank You for Your patience and understanding when I do.  Amen